Description
THE IT FACTOR with Rich Guzzi
Celebrity, Confidence, and Charisma Course
The Intangible Secret Ingredient That Allows Those with Seemingly Inferior Skills Become Successful and Those with Real Ability Become Superstars
June 2-3, 2023
Nashville, TN
Register Now & Save! Early Bird Registration Only $1000
How would you like to walk into any room and be the one who lights it up? Be the person that everyone wants to be around.
Imagine possessing that "Presence," an unseen force of gravitational pull that draws people to you like a magnet.
You have seen these people before and asked yourself what does this person have and whatever IT is I want IT too.
Let's call it that. THE IT FACTOR. 
Well, now it has a name, but more importantly, HOW DO I GET IT!  
IT boils down to 3 essential ingredients. 
1. Be Confident, but not Cocky.  Genuine Leaders are seen as competent, trustworthy, have a mission that is bigger than them, and are always super cool under pressure even when the going gets tough.
2. Effective Communication Skills.  Learning Verbal as well as non-verbal techniques to not only answering the questions "being asked" but also to notice what is not "being said" in meetings with others. Non-verbal techniques will accelerate your influence and give you more IT. Listening with a genuine interest in what others are communicating will take things to the next level.
3. Look The Part.  Dress to impress, create a winning style with your hair, become the best version of you ever. People buy what they see, and they will instantly judge you as soon as they look at you. So give them something to remember because you ultimately are selling you to everyone you meet every day.
Ready to get THE IT FACTOR. Excellent!
Join us now where we will show YOU how to efficiently manufacture IT and become the leader you always dreamed you could be.
You will learn all three ingredients and more in this Master Class designed to make YOU the STAR in any room you enter!
YOUR INSTRUCTORS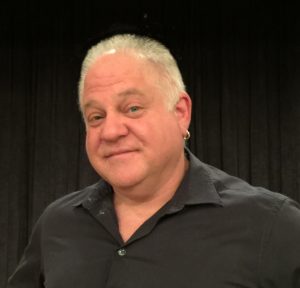 RICH GUZZI: Rich is a 30 year veteran of the stage with an impressive resumé of over 10,000 Hypnosis Performances and literally over a 1000 TV and radio appearances. He has had to do Hypnosis is some of the most challenging situations anyone can imagine, and his experience is unmatched in this area.
Register Today & Save
More Info:
Each session begins at 10:00 am sharp until around 6:00 pm
If you would like more information, please email us at rich@hypnosisworld.com or call us at 310-740-4667
Meals, Hotel and travel Information:
Fly into Nashville international Airport BNA – Southwest has direct flights from about 70 major cities.
All other meals will be prepared by our private chef at the training facility. Please let us know about any special dietary needs to jolana@hypnosisworld.com
Book your hotel in White House, TN which is off Interstate 65 exit 108 and only minutes from our training facility.
There are 6 area hotels including Comfort Inn, Holiday Inn Express and more; the nicest one is the Hampton by Hilton
Hampton by Hilton       615-672-3993    404 Hester Drive  White House, TN 
Holiday Inn Express    615-672- 7200   206 Knight Cir White House, TN 
Quality Inn                    615-672-7000    354 Hester Drive White House, TN 
Motel 6                         615-672-8850    340 Hester Drive White House, TN 
Comfort Inn                 615-581-0040    140 Maiden Lane White House, TN 
These Trainings are very comprehensive and packed with content.  Our Guarantee/Promise to you is that if you feel you ever need a refresher or just want to take the course again you can come to a future date the next time it is offered for half price.  Also if you can not make it for any reason after signing up you can always come to a future course of the same training even if there has been a price increase no questions asked or apply your tuition to another course offering.   The half price offer does not apply to the 10 Comics – 10 Hypnotist's Comedy Writing Bootcamp.