Description
THE IT FACTOR with Chase Hughes & Rich Guzzi
The Intangible Secret Ingredient That Allows Those with Seemingly Inferior Skills Become Successful and Those with Real Ability Become Superstars
NOVEMBER 14-15 – Special 2 Day Event with Chase Hughes & Rich Guzzi at 5:00 pm EST
How would you like to walk into any room and be the one who lights it up? Be the person that everyone wants to be around.
Imagine possessing that "Presence," an unseen force of gravitational pull that draws people to you like a magnet.
You have seen these people before and asked yourself what does this person have and whatever IT is I want IT too.
Let's call it that. THE IT FACTOR. 
Well, now it has a name, but more importantly, HOW DO I GET IT!  
IT boils down to 3 essential ingredients. 
1. Be Confident, but not Cocky.  Genuine Leaders are seen as competent, trustworthy, have a mission that is bigger than them, and are always super cool under pressure even when the going gets tough.
2. Effective Communication Skills.  Learning Verbal as well as non-verbal techniques to not only answering the questions "being asked" but also to notice what is not "being said" in meetings with others. Non-verbal techniques will accelerate your influence and give you more IT. Listening with a genuine interest in what others are communicating will take things to the next level.
3. Look The Part.  Dress to impress, create a winning style with your hair, become the best version of you ever. People buy what they see, and they will instantly judge you as soon as they look at you. So give them something to remember because you ultimately are selling you to everyone you meet every day.
Ready to get THE IT FACTOR. Excellent!
Join us now where we will show YOU how to efficiently manufacture IT and become the leader you always dreamed you could be.
You will learn all three ingredients and more in this Master Class designed to make YOU the STAR in any room you enter!
YOUR INSTRUCTORS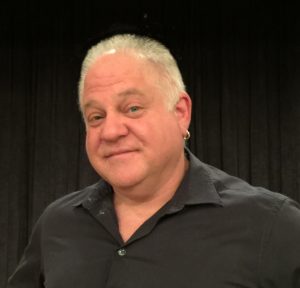 RICH GUZZI: Rich is a 30 year veteran of the stage with an impressive resumé of over 10,000 Hypnosis Performances and literally over a 1000 TV and radio appearances. He has had to do Hypnosis is some of the most challenging situations anyone can imagine, and his experience is unmatched in this area.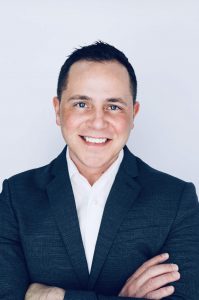 CHASE HUGHES: Chase Hughes is the founder and CEO of Applied Behavior Research. He is a leading behavior expert, and author of the three-year #1 bestselling book on persuasion, influence and behavior profiling, The Ellipsis Manual. 
Chase has been featured in Entrepreneur Magazine for bringing 'Jason Bourne' skills to business. 
Chase teaches military units, intelligence organizations, businesses, police and corporate executives cutting-edge behavior skills such as rapid behavior profiling, and enhanced persuasion techniques. 
His company also teaches jury selection, people-reading, and human intelligence (HUMINT) operations courses around the world. 
Chase created the groundbreaking, interrogation behavior analysis tool, The Behavioral Table of Elements and the T.F.C.A. cycle that revolutionized law enforcement training. He is also the creator of the Pre-Violence Indicators Index, designed to alert personnel to pre-attack behaviors and save lives. 
Chase Hughes was raised in Houston, Texas, and attended a military academy before joining the U.S. Navy in 1998. He now lives in Virginia Beach, VA. After serving the United States and NATO countries for over 20 years, he is bringing his technology to bear on the most critical issues the world faces.