Description
Calling all HYPNOSIS COOL KIDS!!!
Sunday, January 5, 2020 with Mark D. Lakowske 
Discover THE AWARENESS & RESOLUTION PROCESS that has thrilled practitioners all over the world!! This dynamic system will help you and your clients achieve transformational results fast!
Do you want a simple process that will give you a lot of information about your client's problem, outcome, resources & obstacles fast?

What if you could learn colorful clues to help your client break down the problem and move out it with understanding towards resolution?

Wouldn't it be great to be able to help your clients understand that they are in control & have the ability to shift how they feel in a very short period of time?

Do you want to hear your clients say "for the first time I can understand what I've been experiencing and see a light at the end of the tunnel"?

Do you have clients who are analytical and more challenging and you want to find something that will work well with them?

Imagine having a powerful process that is not only a dynamic "stand alone" technique but also works extremely well within other techniques!

How awesome would it be to help your client easily release attachments to unwanted habits, beliefs, behaviors or people at the subconscious & interpersonal level?

Would you like to give your clients the gift of starting anew each day!

What would it mean to you to have a versatile technique that can be done casually in conversation or in deep trance?

How would you like to leave this class with the confidence (no matter if you've been  practicing for years or just getting started . . . or maybe your not even a hypnotist, but you are a doctor, nurse, in therapy or practice other healing modalities) to be able to put this content into practice right away with clients?
Most people have come to consider this process a "go-to" tool in their healing tool box that is like the "Windex" of techniques — it works on a multitude of things, almost any time, any where!
The versatile AWARENESS & RESOLUTION PROCESS is built using two powerful techniques (The All-Purpose Elicitation Strategy and Hypnotic Ho'Oponopono) that can be used as "stand alone" tools, combine together or inserted into other processes you are already using!
The All-Purpose Elicitation Strategy for Understanding & Resolution:
Learn how to use this down-to-Earth, practical approach using an N.L.P. based assessment method, to help you & your client effectively break-down problems into four easy to understand areas, while gaining perspective, awareness & resources for resolution.
Hypnotic Ho'Oponopono:
Based on the ancient practice of atonement, forgiveness, gratitude & love, This beautiful technique is used to enhance &/or release any attachment to unwanted habits, beliefs, behaviors or people at the subconscious & interpersonal level. It will allow your client (or yourself) to disconnect from how they have represented a person/thing/situation which no longer serves them & their life. Hypnotic Ho'Oponopono is a "must have" tool for any practitioner!
These techniques are designed to help you:
Understand the secret language of color to gain more insight into your client's inner world.

Easily use the NLP/hypnotic based assessment to acquire a client's linguist coding for how the problem and solution are stored.

Get the strategy for the client's problem.

Dissociate the problem from the person and put it in their past.

Elicit the evidence procedure & new internal dialogue of client.

Understand a client's internal & external resources that will help them gain & maintain their outcome.

Future pace them into their new story.

Assist your client to gain new perspective so they can put "puzzle pieces" together for themselves.

Help clients to see that they are in control and can make shifts in how they feel in a very short period of time.

Zero in on key areas to unlock the door to your client's healing.

Learn the powerful NLP & Hypnotic aspects that assist your clients to disconnect from how they have represented a person/thing/situation which no longer serves them.

Enhance your client's resources & integrate them.

Understand your client's internal representation system.

Guide your client through atonement, forgiveness, gratitude & love.
Help your client release any attachment, relationship or representations of a person/thing/situation which no longer serves them at the unconscious & interpersonal level.

Learn how to apply this technique within a session(s).

Create positive shifts.

And SO MUCH MORE!!!
So I hear you asking — "What FANTASTIC swag will all the Hypnosis Cool Kids get?"
Well, be the envy of all the other Hypnotists with:
33 page All-Purpose Elicitation Strategy Comprehensive Manual
All-Purpose Elicitation Strategy Full Process
Overview of Color Meanings
Submodalities Questions & Break State Questions
Handling Obstacles/Objections
29 page Hypnotic Ho'Oponopono Comprehensive Manual
Full Hypnotic Ho'Oponopono Process
Common issues and appropriate responses
Script used during the process
Certificate of course completion

Freebies & drawing prizes

Snacks & lunch
THE AWARENESS & RESOLUTION PROCESS is an interactive educational experience with live demonstrations, comprehensive learning & partnered practice. The goal is for practitioners to leave this workshop with a process that they can put into place in their practices right away so they can start affecting positive change with their clients now! This is truly a positive life & practice changing workshop!!
A once in a lifetime opportunity to learn from the "Hypnosis Cool Kid" himself, Mark D. Lakowske!
MORE INFO:
Each session begins at 10:00 am sharp until around 7:00 pm
If you would like more information, please email us at rich@richguzzi.com or call us at 310-740-4667
MEALS, HOTEL AND TRAVEL INFORMATION:
Fly into Nashville international Airport BNA – Southwest has direct flights from about 70 major cities.
If you need transport to and from the airport just let us know and we will pick you up.
Most hotels offer breakfast
All other meals will be prepared by our private chef at the training facility. Please let us know about any special dietary needs.
Book your hotel in White House, TN which is off Interstate 65 exit 108 and only minutes from our training facility.
There are 6 area hotels including Comfort Inn, Holiday Inn Express and more; the nicest one is the Hampton by Hilton
HAMPTON BY HILTON       615-672-3993    404 HESTER DRIVE  WHITE HOUSE, TN 
HOLIDAY INN EXPRESS    615-672- 7200   206 KNIGHT CIR WHITE HOUSE, TN 
QUALITY INN                    615-672-7000    354 HESTER DRIVE WHITE HOUSE, TN 
MOTEL 6                         615-672-8850    340 HESTER DRIVE WHITE HOUSE, TN 
COMFORT INN                 615-581-0040    140 MAIDEN LANE WHITE HOUSE, TN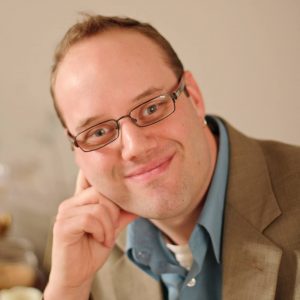 More About Mark:
Mark is a sought-after, national & international motivational mindset expert, transformational Therapeutic Coach & Master Hypnotist who helps people let go of what isn't serving them, so they can live their best life now! Mark has had the privilege of working with thousands of people all over the world radically change their lives & Break Free from the symptoms of anxiety, depression and fear fast! Mark's programs & down-to-earth, effective process have gained renown for what they can do to change a life. When Marks not working with clients, He's an instructor, motivational speaker & consultant who trains & talks nationally & internationally about the power of the mind and mindset, as well as teaching "The Awareness & Resolution Process".
Mark has a very down to Earth, yet some what theatrical style, that is motivating & entertaining! He also does live demonstrations & comedy stage hypnosis, mostly at historical events.
Mark is a proud graduate of The Meta Institute and The International School of Therapeutic Coaching & Clinical Hypnosis. He completed his NGH (National Guild of Hypnosis) training with Board Certified Instructor, Jane Govoni and is a registered certified member of that
Guild as well as the International Hypnosis Federation. Mark studied Hypnotherapy Business and is recognized as fulfilling all requirements for the Expert Hypnotherapist System with Australia's premier Hypnotherapist, Helen Mitas. He has also done some course work through the California based Hypnosis Motivation Institute as well as various yearly conferences.
Testimonials:
"Mark D. Lakowske is one of our NEW Rising Stars. Mark is a dynamic young presenter that is an up and coming leader in our field! His presentations promise to be excellent!" — Rev. William Mitchell

"I feel so guilty because I feel like I paid too little for this class! Mark gives SO much value and information! My mind is full of great ideas and the best part is I know I can leave here today and use this with my clients right away! I just love it and can't say enough good things about Mark and his process. People need to learn this, it's a nobrainier and a must! Worth every penny and then some!" — Allison

"You were amazing. Both of your presentations blew me away!" — Linda Knight

"I am still integrating the process in which I participated. You have an amazing energy and skill in transformational processes! Mark you are a brilliant young Hypnotherapist, whose sense of humor and joy to be serving others comes through in everything you do. Speaker, teacher, hypnotherapist and all-around magnificent human being. Trust me, Mark will be seen as a force for personal transformation in the upcoming years." — Joe Craig

"I adore you Mark D. Lakowske! I highly recommend Mark's training! I was a participant in his class and it was very transformational. I use the techniques with my clients with great success!" — Selena D. Valentine

"Great technique!" — Selena Midden

"I'm so proud of you. You created an Amazing class. I highly recommend this class. Mark D. Lakowske makes learning fun and the technique is so great to add to any practice. The certificate is great, but more than that the class is amazing! Mark D. Lakowske has a way of making his classes informational and SO much fun! I use these techniques in my practice and it truly helps my clients reach the change they desire!" — Angela Ernst

"Great class. Remember me when you are rich and famous and need that assistant/massage therapist. lol! I do see great success in your future." — Janet Rapala

"Thank you for sharing. Great work Mark." — Valerie Machall
These Trainings are very comprehensive and packed with content.  Our Guarantee/Promise to you is that if you feel you ever need a refresher or just want to take the course again you can come to a future date the next time it is offered for half price.  Also if you can not make it for any reason after signing up you can always come to a future course of the same training even if there has been a price increase no questions asked or apply your tuition to another course offering.   The half price offer does not apply to the 10 Comics – 10 Hypnotist's Comedy Writing Bootcamp.