Description
ICBCH HYPNOTIST CERTIFICATION COURSE & ADDED BONUS HYPNOSIS WORLD CONFERENCE ADMISSION
DO YOU WANT TO LEARN HOW TO HYPNOTIZE? GET HYPNOTIST CERTIFICATION TRAINING? AND HELP OTHERS? BEGIN A NEW CAREER? LEARN A NEW SKILL?
Sunday – Tuesday – April 14-16, 2019 in Jacksonville, FL
The ICBCH HYPNOSIS TRAINING COURSE is the best way to complete hypnotist certification.  This course is offered in a three-day live training workshop and combined with online learning totaling 40 hours.  It is a multi-media program with video training, audios and academic textbooks.
When you complete the ICBCH (INTERNATIONAL CERTIFICATION BOARD OF CLINICAL HYPNOTHERAPISTS) HYPNOTIST CERTIFICATION course:
You will understand what hypnosis is and it's benefits
You will be able to safely hypnotize other people
You will know how to structure suggestions in a meaningful way, to help clients benefit from hypnosis
You will learn about clinical approaches and how to start in the hypnosis industry
This Course will be taught by Joni Neidigh & Jolana Andre  – ICBCH Certified Trainers and Certified Hypnotist Rich Guzzi.
This course is limited to 20 participants so act fast and secure your spot.
TOTAL VALUE OF ENTIRE TRAINING PACKAGE $2497 +$497 = 2997
Certification Class & Hypnosis World Conference Ticket
YOU CAN GET IT ALL FOR ONLY $1100 
Start your journey into the fun and rewarding career of hypnosis.
This is a business that you can do in your spare time without having to hire any employees or even rent an office.
Have the freedom of being your own boss. Only see as many clients as you feel you have time for.
By helping others, you will be recognized as a leader in your community.
The ability to earn extra income and having the peace of mind knowing you do not have to leave your present employment until you are ready to go all in.
Have more time to spend with family and friends. In fact, they will soon be one of your main sources of new clients once the word gets out of your hypnotic success with others
Gain more control over your life with the added flexibility and income being generated
Being identified as a business owner will make other business owners want to work with you.
MORE INFO:
Each session begins at 10:00 am sharp and goes until around 7:00 pm
If you would like more information please email us at rich@richguzzi.com or call us at 310-740-4667
IN ADDITION YOU WILL RECEIVE ADMISSION TO HYPNOSIS WORLD CONFERENCE ($497 value)
April 17-20, 2019 
New to Hypnosis?
Learn all about this hypnosis business
How to make it a career
Have fun with learning a new skill
Stage Hypnotists
Want to learn how to make more money?
How about packing your schedule with as many shows as you'd like?
What about having an amazing, professional sizzle reel filmed for you by a REAL Hollywood cinematographer?
If you answered YES to any of these questions, this conference is for you.
Hypnotherapists/ Clinical Hypnotists
Would you like to learn from professionals making millions, that's right, MILLIONS a year in revenue from their practice?
What about learning new strategies to ensure that ALL of your hypnosis sessions are successful for EVERY client?
How about meeting our vendors who will show you technology systems for your office?
Then do not fear, Hypnosis World Conference is here!
Additional Features
Entertainment every night of the conference. See Comic Hypnotist Rich Guzzi's Extreme Hypnosis Show, a stand up show from Last Comic Standing winner Josh Blue, AND a 70's disco party.
Learning from MANY top industry leaders, not just in hypnosis, but also in business, comedy, motivational speaking, human behavior, and more.
Don't want to wake up early? Classes don't start until 9:30am.
Also, stop by one of our massage therapists for a FREE massage or a FREE psychic reading from one of our psychics!!
Buffet style lunch provided every day of the conference.
There is so much FUN to be had at Hypnosis World Conference!
Everything you NEED to get everything you WANT at Hypnosis World Conference 2019!!
MEALS, HOTEL AND TRAVEL INFORMATION:
The Conference is Held Inside the Ramada by Wyndham Jacksonville Hotel & Conference Center:
Ramada by Wyndham Hotel & Conference Center
3130 Hartley Road
Jacksonville, FL 32257
904-268-8080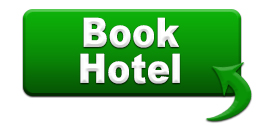 Click on the link that says:  "Book With Your Group Code Now" .  Then fill in the request form with all of your group information.  The Group code:  CGRG19 You will receive a confirmation number within 48 hours of booking.  Or can call 904-268-8080 and mention "Hypnosis Group"  group
Rates:  Wednesday and Thursday:  $84 Kings/$94 Queens; Friday and Saturday:  $94 Kings/$104 Queens + 13 Tax for up to two adults; Kids stay free up to 17 yrs. old ($10.00 for each additional adult up to 4/room).
MUST HAVE CREDIT CARD INFORMATION TO RESERVE ROOM
Check-in time:  3:00 pm; Checkout time:  by 11:00 am
Cancellation Policy:  24 hours prior to check-in time without penalty.  (One night's charge)
Hotel has two floors and no elevator
Each room is Non-Smoking and includes a Free Full Breakfast buffet, Free Wireless Internet, Microwave, Fridge, Coffee Maker, Free access to Fitness Center, Free access to Business Center and Outdoor Pool.  Property has on-site Restaurant, Piano Bar, and Comedy Club.