Description
LIVE TRAINING COURSE
January 26-28, 2024 in Nashville, TN
Register Now & Save! Early Bird Registration Only $1000
DAY 1: STRATEGIZE YOUR BUSINESS AND BRAND
Planning out of your unique products and services that you will be offering including business to consumer and business to business. Developing offer stacks and creating specialized assets that turn you into an elite level professional.
DAY 2: BUILDING OUT THE NEEDED TECHNOLOGY FOR SUCCESS
Learn how to get high level functionality out of your online assets. Web Sites, Social Media, Building a top notch CRM funnel system and more.
DAY 3: HOW TO BE THE CEO OF YOUR BUSINESS
Become a human sales machine by becoming a celebrity like communicator with confidence and charisma. Obtain the secret intangible ingredient that makes everyone want to do business with you. Possess the ability to take full advantage of great branding and technology.
YOUR INSTRUCTORS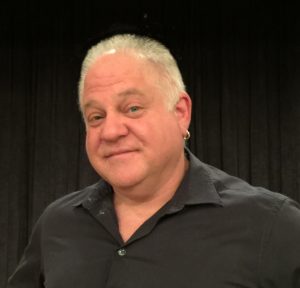 RICH GUZZI: Rich is a 30 year veteran of the stage with an impressive resumé of over 10,000 Hypnosis Performances and literally over a 1000 TV and radio appearances. He has had to do Hypnosis is some of the most challenging situations anyone can imagine, and his experience is unmatched in this area.
More Info:
Each session begins at 10:00 am sharp until around 6:00 pm
If you would like more information, please email us at jolana@hypnosisworld.com or call us at 310-740-4667
Meals, Hotel and travel Information:
Fly into Nashville international Airport BNA – Southwest has direct flights from about 70 major cities.
All other meals will be prepared by our private chef at the training facility. Please let us know about any special dietary needs to jolana@hypnosisworld.com
Book your hotel in White House, TN which is off Interstate 65 exit 108 and only minutes from our training facility.
There are 6 area hotels including Comfort Inn, Holiday Inn Express and more; the nicest one is the Hampton by Hilton
Hampton by Hilton       615-672-3993    404 Hester Drive  White House, TN 
Holiday Inn Express    615-672- 7200   206 Knight Cir White House, TN 
Quality Inn                    615-672-7000    354 Hester Drive White House, TN 
Motel 6                         615-672-8850    340 Hester Drive White House, TN 
Comfort Inn                 615-581-0040    140 Maiden Lane White House, TN 
These Trainings are very comprehensive and packed with content.  Our Guarantee/Promise to you is that if you feel you ever need a refresher or just want to take the course again you can come to a future date the next time it is offered for half price.  Also if you can not make it for any reason after signing up you can always come to a future course of the same training even if there has been a price increase no questions asked or apply your tuition to another course offering.   The half price offer does not apply to the 10 Comics – 10 Hypnotist's Comedy Writing Bootcamp.